. 
Good Company and Good Investment? Not Always the Same Thing
In 1992, I thought I knew a thing or two about how to pick stocks. After all, I had nearly a decade in the industry under my belt, had survived a stock market crash, and spent most of my evening hours reading stock market rags and perusing my Prodigy internet service for new stock ideas. Back then, a retailer named Walmart was starting to make some noise. I picked up an autobiography by its "homespun" founder, Sam Walton, and I was hooked. In those days, Walmart's strategy was to enter small-to medium-sized communities, establish one of their stores, and become the de facto destination for all household goods. As the company grew and became more important to its suppliers, it was able to secure a cost advantage while offering prices smaller retailers couldn't match. The strategy seemed like a winner that could be executed on a broader scale throughout the country, so I bought the stock.
During the next five years, we saw the Dow Jones climb from a shade above 3,000 to 6,500 (about 18% annually). My new favorite retailer saw its annual sales more than double from $44 billion to over $104 billion, and its per share earnings also grew nicely, up from 35 cents to 67 cents. Unfortunately, the stock price of Walmart didn't follow suit. Instead, it declined 20% over these five years.
What went wrong? I bought a high-quality growth company and held it during a very good period for the stock market. The answer was that the initial conditions weren't right. Heading into 1992, Walmart's stock was coming off a tear, quadrupling in the previous four years. The CEO had a best-selling business book, and the company had made the covers of Forbes and Fortune magazines. The company was not unknown but was rather a "market darling." I paid 40x earnings for my Walmart shares in a market where the average stock was selling for 15x. While the growth prospects were superior for the retailer, they were not enough to bail me out of my mistake of overpaying for the stock. Walmart was a high-quality enterprise with a passionate management team executing a sound strategy, but it was a bad five-year investment in 1992. Good company, bad investment.
The early part of my four decades in the industry are littered with examples like Walmart. This is indeed what makes investing successfully over a lifetime such a challenge. By the time an investor recognizes that a company is great, others have as well. Investors rarely find great companies in the bargain bin, but searching for those opportunities is a must.
"No asset is so good that it can't become a bad investment if bought at too high a price. And there are few assets so bad that they can't be a good investment when bought cheap enough."
– Howard Marks
Looking for Situations
When we try to find a superior investment, we are looking for a company that:
Might be misperceived…where the truth about it is better than the perception
Is growing rather than shrinking
Is making more money than generally believed
Has assets that are more valuable than the market appreciates
Has competitors envying its place in the market
Has new products gaining popularity
Has leadership that is stronger than generally appreciated
In efficient markets, these discoveries are rare, but not impossible, if you learn to find the right situation. So rather than start our process looking for undervalued companies, we sometimes favor looking for situations that might present undervalued companies. These situations can yield the initial conditions necessary for identifying potential successes. Here are a few we've noted recently:
Imploded IPOs: Initial Public Offerings (IPOs) are newly public companies that raise money by issuing shares at a single price point. Usually these share issuances are preceded by the issuing company's insiders conducting a road show. Here the executives put the best face they can on their company so that institutional investors will be tripping over each other to buy shares on the offering day. Needless to say, sometimes enthusiasm can be overblown on some of these new companies. Shortly into their public life, when the new company reports even a small disappointment, new investors generally show limited patience and sell. This can result in outsized drops in the stock price. For our group, this can be a situation that warrants initiating research to determine whether these drops might be an opportunity for us as investors.
Tax Loss Selling: Winners and losers are a yearly reality for the stock market. Trying to maximize after-tax returns sometime means selling stocks that investors drew down for the year to offset gains that they might have already realized in a portfolio. At year end, selling in some of these depressed circumstances can become excessive and present opportunities for the prepared investor. We regularly run screens at year end that help us uncover these attractive situations.
Spin-offs: A unique corner of the stock market involves spin-off companies. A spin-off is the creation of an independent company through the sale or distribution of new shares of an existing business or division of a parent company. A spin-off is a type of divestiture. Many investors receiving shares in the spin-off (which might only be worth a small fraction of the value of the investment in the parent company) regard them as a nuisance and sell, oftentimes depressing the price. This is when we might start our research. We have identified some especially intriguing spin-offs where the CEO of the parent company elects to go with the smaller spun off division.
Good Companies that Might be Bad Investments
We view investing as a marathon and not a sprint. When the investment time horizon is long, sometimes it is more important to avoid bad investments than own great ones. The late 1960s and early 1970s was a period not unlike recent times: low inflation, relatively low interest rates, and subdued GDP growth. Back then, a group of stocks appeared impervious to market forces and appreciated well beyond the growth of the enterprises they represented. They were known as the "Nifty Fifty," and investors adored them. Below is a partial list of these companies along with their valuations:
These companies seemingly could do no wrong, yet everybody knew they were way more expensive than the other 450 names in the S&P 500 Index. Plain and simple, investors were afraid to not own them, because they were seemingly the only stocks going up in the early '70s…until they weren't. While each one of these companies could be called a good company (and in the long run may have made their shareholders money), if bought at peak prices in 1972, it would have taken until 1998 for a "Nifty Fifty" investor to equal the return of the S&P 500 Index. That's too long for most and confirms why, as Mr. Marks suggests, "No asset is so good that it can't become a bad investment if bought at too high a price."
Today, like the 1970s, we are experiencing a market that favors a small, elite group of companies that command similar valuations to the group of companies mentioned above. We are not sure how much longer this can last. Here's what we do know: If you spend a lifetime identifying and investing in quality companies that appear undervalued, we are confident that you will do quite well. If you spend a lifetime buying good companies that are also very expensive, it is likely you will eventually make some of the mistakes we just mentioned…and this will test the will of even the most patient investor. For our part, we will continue to search out and own good companies that we are convinced can also be good investments.
.
---
 . 
Punch Income Strategy
Hit 'Em Where They Ain't
Our willingness to look where others can't or won't yields key advantages
"Wee" Willie Keeler was a diminutive lefty who was one of baseball's biggest stars in the 1890's. At 5 feet, 4 inches tall, Keeler took advantage of his 140-pound frame while becoming a batting champion twice in his major league career. Eighty-five percent of Keeler's hits were singles in his 19-year career, and he finished with 366 sacrifice hits, the 4th highest total in history to this day. Back then, they had not yet come up with the term "small ball," but if they had, Wee Willie would have been named the inventor.
Wee Willie wielded a bat that was just 30 inches long, the shortest ever used in the majors, and he choked up so far that Sam Crawford said, "He only used half his bat." Keeler himself suggested, "Learn what pitch you can hit good, then wait for that pitch," but he is best remembered for his description of his hitting style to Brooklyn Eagle writer Abe Yager: "Keep your eye on the ball and hit 'em where they ain't; that's all."
Like Keeler, our group is small in stature, but we take advantage of our gifts. We are always carefully assessing the income landscape and trying to take advantage of areas that others are not exploiting. In the fourth quarter, we added several new positions to the Punch Income Strategy, each of which we believe is an underappreciated opportunity to produce both income and capital appreciation over time.
In October, we initiated a position in a closed-end fund that invests in the energy industry, a sector that has lagged the broader market. This fund, with $800 million in total assets, had its initial public offering in January of 2019 and since then has declined meaningfully along with disappointing performance from the energy sector at large. By October it bottomed out at an 8% discount to NAV, likely due to tax loss selling pressures from disappointed investors, and currently pays a 9.5% quarterly dividend.
Also, in October, we made an investment in a real estate investment trust whose primary business is lending to residential and commercial construction projects on a short-term basis at high interest rates. While construction lending can be higher risk, this management team has a track record of minimal losses, carries no debt on its balance sheet, and employs conservative underwriting. They are also among the largest investors in the company itself. We were able to make our investment near book value per share and with an anticipated dividend yield over 11%.
In November, we took a position in a senior unsecured debt security issued by a global shipping company that pays 8% annually until its maturity in 2024. While the bond is currently not rated, we recently met with the Chairman, CEO, and CFO of the company and believe that the outlook is improving meaningfully for both the containership industry in general and the business in particular. The company is majority-backed by a reputable private equity firm and company management and recently raised new equity in public markets.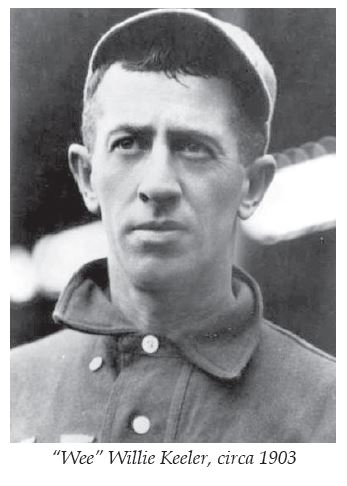 Finally, in December, we took the opportunity to increase our position in a closed-end fund that invests in both fixed income securities and other closed-end funds. In early November, the fund announced a "rights offering" whereby existing investors could increase their stake in the company by buying new shares at a discount to NAV. While fund shares were trading at a 1.8% discount to NAV before the offering announcement, we were able to purchase shares at a 7.5% discount in the offering itself. Today the fund pays a monthly dividend and has a 13.5% yield.
We continue to carefully assess the investment landscape for income opportunities, pick our spots and go where other investors aren't. We believe Wee Willie would approve.
. 
---
    .
  .
Punch Large Cap Strategy
The Most Hated Bull Market Ever – A Decade in Review
"It's tough to make predictions, especially about the future." Yogi Berra
What if, in December 2009, we made a prediction about how we thought the next decade would play out? Would you have believed us if we told you that Donald Trump would be President of the United States, that the House of Representatives would impeach him (but maybe not the Senate), and that the S&P 500 Index would top 3,000? Recall that the S&P 500 Index was at 1,100 a decade ago. This climb represents an annualized total return of 13.5% for the past ten years. To top it off, we have negative interest rates on more than ten trillion dollars of global debt. Few would have predicted our present reality a decade ago. No one saw this state of affairs coming.
The S&P 500 Index overcame one of its worst performing decades on record with one of its best performing decades on an absolute and relative basis. The 2010s were preceded by the decade that wasn't. The 2000s started with the burst of the dotcom bubble, followed by the Great Recession. A decade of decline is rare. In fact, the index has produced negative returns over a decade only twice: the 1930s and the 2000s. The stock market experienced six positive decades in between, however, and three of those decades saw double digit annualized growth. Looking back at the total returns of the S&P 500 going back to 1930, the index had a positive return 72% of the time. Despite this history, we think that the severity of the financial crisis in the late 2000s led the 2010s to be regarded as the most hated bull market ever. This emotion stems from the considerable pain endured through 2009 and unending doubt about the market's trustworthiness. Even though we are currently experiencing the longest period of uninterrupted gains in the American stock market on record, everyone is on edge and waiting for the next downturn. The impact of the Great Recession continues to weigh heavily on investors' minds today.
The proverbial "wall of worry" might be more appropriately called the "wall of disbelief." There was only one negative year for the S&P 500 Index in the last decade. If you were spooked by the -4.2% total return of 2018 and decided to sit on the sidelines for 2019, you would have missed out on returns in excess of 20%. The 2010s ended with the dubious distinction of being the only decade not to see a recession, since recessions have been measured in the U.S. This begs the question, where are we headed now?
Flying drones and chips implanted in our brains aside, are we headed into another investment round of the Roaring Twenties or something closer to the Great Depression? We have no idea, but we do know we are experiencing the longest economic cycle ever, now 127 months long. Because the market is a complex nonlinear system, it is virtually impossible to predict what's going to happen next. As the late Sir John Templeton once said, "Bull markets are born on pessimism, grow on skepticism, mature on optimism, and die on euphoria." It seems to us that pockets of the economy are each feeling different parts of this cycle. Technology might be somewhere close to euphoria, as some investors were "long the disruptors" and "short the disrupted." Investors are downright pessimistic about the Energy sector, with valuations at rock bottom levels. We're not making any 2020 predictions, but we can tell you how we'll be invested in 2020 and beyond.
The Punch Large Cap Strategy will be centered on long-term ownership of high-quality, durable companies. The turnover of the portfolio is low, averaging about 23% throughout the last decade. (This means we don't change holdings rapidly, and we are long term owners of businesses.) When we make adjustments to the strategy, we are almost always doing so to exploit some behavioral misstep we perceive by other investors.
As the last decade showed, predicting the future is nearly impossible, which means we do not try to time the market. Therefore, we are fully invested across market cycles and over time. We buy and hold, because history suggests it works. Many investors are competing on a short time horizon ("It's crowded out there."). Far fewer investors are thinking out a decade and beyond. That is, in part, our edge.
  . 
---
    .
  .
Punch Small Cap Strategy
Maximizing Returns while Minimizing Taxes
Strategies for reducing the tax burden of investment portfolios
Any successful investment strategy, in its pursuit of generating returns, naturally creates tax consequences for its investors. The tension in managing a strategy, therefore, is to reduce taxes as much as possible without sacrificing long-term returns.
Sometimes, short-sighted tax decisions can have unintended consequences for long-term wealth creation. In all of our investment strategies, we attempt to walk that fine line between maximizing returns and minimizing taxes, while at the same time taking advantage of other investors' tax-driven short-sightedness in public markets.
There are three primary ways that we manage our investment strategies at Punch & Associates to be as tax efficient as possible:
Individual Portfolios. Most of our clients hold their investments (individual securities, not mutual funds or exchanged traded funds) in individually owned separate accounts. Owning individual securities allows for thoughtful, personalized tax planning at year end according to each client's unique needs, as gains can be deferred, or losses realized, on an individualized basis.
Long Holding Periods. While some investment strategies rely on a high degree of trading activity (or portfolio turnover) to generate returns, we tend to hold on to securities for years, not days or months. In some cases, we have owned shares of the same companies since the start of our firm. Not only does holding a security for longer than one year avoid short-term capital gains (taxed at higher rates), but doing so also defers capital gains taxes altogether until the security is eventually sold, allowing for the potential for tax-deferred compounding.
Qualified Dividends and Tax-exempt Interest. Generating income is an important component of many clients' overall asset allocation and is emphasized in all our investment strategies. Whenever possible, we favor generating this income through tax-advantaged qualified dividends or municipal securities paying tax-exempt interest.
While these are important tools in managing the tax liabilities of any investment strategy, our primary goal of investing is to generate returns, and the secondary goal is to do so in the most tax-efficient manner possible. At times, these two aims conflict with each other, and we are careful to avoid the temptation of a tax-efficient investment with poor return potential.
At the end of a calendar year, many investments that have done poorly throughout the year tend to do even worse as the year draws to a close. The reason, of course, is that many investors with unrealized losses in their accounts sell "loser" holdings to realize the tax benefit of a loss. This phenomenon can create depressed share prices and attractive investment opportunities for investors who are focused on the longer-term value in the security. We generally attempt to take advantage of this opportunity by initiating new positions or adding to existing ones.
Taxes are a real cost of investing and one that may not be fully appreciated by most investors until gains and income are realized and the tax bill comes due. While we are careful not to let tax management be the primary driver of our investment strategies, we do proactively attempt to minimize clients' tax liabilities when and where it makes sense. With individual portfolios, long holding periods, and tax-advantaged income, we believe our clients are set up to successfully navigate the tension between maximizing returns and minimizing taxes.
In all of our investment strategies, we attempt to walk that fine line between maximizing returns and minimizing taxes, while at the same time taking advantage of other investors' tax-driven short-sightedness in public markets.
 . 
  . 
---
   .
  . 
Wealth Strategies Group
Retirement Planning Resolutions
Creating peace of mind in the new year
Alan Tripp has the kind of retirement plan we wish for all our clients. Tripp is 102 years old, and he recently released his debut album entitled, "Senior Song Book." Tripp calls himself "semi-retired." His advice for retirees is not to retire from something, "You retire to something. And your life will continue with any luck." Our clients have much wisdom to share, and we are privileged to listen.
For those of you just embarking on your semi-retirement journey, we often hear that market volatility feels more real to you than it ever has before. Each year, you must withdraw enough money to meet expenses, even if markets decline. Many of you tell us that it feels as though a switch flips in your portfolio the day you stop working. Instead of earning wages, you are earning interest and dividends in your investment accounts, and withdrawals are causing your portfolio to grow more slowly than it did before retirement. This is noteworthy, and if you have started watching more financial news, predictions by TV personalities of future market volatility may shake your confidence in your financial plan.
To answer the question of how much you can safely spend from your portfolio, you must decide how much to spend today versus tomorrow, what inheritance you want to leave for family, and whether (and how) to make room for charity in your planning. We specialize in working with our clients and your tax professionals and attorneys to consider the following critical planning areas before and during retirement: 1) sustainable withdrawal rates; 2) other income sources; 3) tax planning; 4) retirement account optimization strategies; and 5) estate planning.
Sustainable Withdrawal Rates
An ideal time to begin thinking about withdrawal rates is in the years prior to retirement. A withdrawal rate is the percentage of a portfolio that you can spend each year without having to reduce your spending over time. For retirees, this might be the most important number in financial planning. Consensus suggests that a sustainable withdrawal rate is around 4% of your savings in the first year of retirement, adjusted annually for inflation. William P. Bengen, CFP, developed this now famous "4% Rule" as a helpful guide for the informed retiree. Bengen argued that a 4% withdrawal rate should sustain a portfolio for at least three decades. Clients retiring young or living a long time may need to withdraw less than 4% so their portfolio will last longer.
We utilize sophisticated cash flow planning software along with a thorough examination of your goals to determine how much you can safely withdraw from your accounts throughout retirement. And as markets fluctuate and needs change over time, we re-examine your portfolio, goals, and spending habits regularly. Among other important variables, we consider spending needs, asset allocation, life expectancy, inflation, taxes, and fees to make this determination. If you are asking the questions, "How much can I spend each year?" and, "How much will I leave to my heirs if I continue to spend as I do now?" this method of planning can help. You might decide to spend more on what matters to you or save more for a long-term goal. In either circumstance, withdrawal rate planning gives insight that can help align your spending and investment behavior with your stated goals.
Other Income Sources
An important next step in thoughtful retirement planning is to analyze all income sources, including social security and pensions. Clients often overlook their social security income, but it can play a significant role in a financial plan. If you are considering retirement in the next decade or so, request and review your social security statement. Determine what portion of your expenses your social security will cover. Because social security payments increase by 8% each year between ages 62 and 70, we recommend waiting to start payments if you can navigate this from a cash flow perspective. Social security payments can offer some protection against outliving an investment portfolio.
As you transition into retirement, the holdings in your portfolio might need to be altered as well. Dividends and interest income are an important source of cash flow that enable you to avoid having to sell securities to pay the bills, and the Punch Income Strategy is designed, in part, for families who are in withdrawal mode. The strategy is structured to generate regular and predictable income regardless of the prevailing market environment. It is invested in closed-end funds, preferred stocks, utilities, real estate investment trusts, corporate and municipal bonds, and other income-producing vehicles. Our goal is to generate income as well as a modest amount of capital appreciation.
The bottom line is that you can be freed from placing an undue withdrawal rate from your investment portfolio to the extent you have other, off balance sheet, income sources. A few years prior to retirement, we encourage you to take a moment to review all future income sources.
Tax Planning
We help clients maximize tax efficiency within their retirement accounts. Congress has created two types of tax advantaged retirement accounts. The oldest type is known as "traditional." Contributions are tax deductible, growth is tax-deferred, and all withdrawals are taxed as ordinary income. The newer type of account is known as a "Roth." Contributions are made on an after-tax basis, but qualified withdrawals are tax-free. Tax planning for retirees often involves taking withdrawals from each of these types of accounts in any given year but in varying amounts depending on spending needs and tax laws. As you prepare for retirement, consider using both types of tax-advantaged retirement plans. Employing this technique, which is known as "tax diversification," helps reduce taxes overall and generate more discretionary dollars in retirement.
Retirement Account Optimization Strategies
Congress passed the SECURE Act in the twilight of 2019 as part of the recent budget bill. The Act affects retirement planning, specifically withdrawals from retirement accounts, in two important ways. First, the Act does not force out required minimum distributions until age 72. Second, the Act changed the withdrawal rules applicable to non-spouse beneficiaries of retirement plans. Under prior law, beneficiaries could "stretch" plan distributions over their own remaining life expectancies. Now, the non-spouse beneficiary of a plan owned by someone dying in 2020 or later must withdraw the entire account within 10 years of the plan owner's death. Surviving spouses can still choose a spousal beneficiary rollover and are not subject to the 10-year mandatory payout period, and there are also exceptions for disabled and chronically ill beneficiaries. The most significant impact of these changes is on the typical non-spouse beneficiary of an IRA. These individuals will receive less of a tax benefit.
Many of our clients have estate plans that incorporate trusts designed to hold retirement plan assets and distribute them gradually to the trust beneficiary under the prior "stretch" rules. Now that the rules have changed, all families who have named trusts in their beneficiary designations should review their beneficiaries with their advisors.
Charitable Planning with Retirement Accounts
The SECURE Act did not significantly change the charitable planning opportunities available to owners of traditional individual retirement accounts (IRAs). Qualified charitable distributions (QCDs) are still permitted starting at age 70½. Note that deducting contributions to a traditional IRA after age 70½ triggers a matching QCD reduction.
Traditional IRAs are still an ideal charitable vehicle. Traditional IRAs in federally taxable estates can be taxed at an overall rate of almost 90% after taking in account income tax and state estate tax. Because charities generally don't pay income tax, the entire value of an IRA gift goes to sustaining the organization's mission.
Estate Planning
Sometimes meeting your personal financial needs is just the start of wealth planning. The ultimate purpose of the retirement nest egg you have spent a lifetime building may be to care for the next generation of your family, or it may be to bring a favorite charity or community organization into its next phase. If empowering the next generation is one of the purposes of your money, a thoughtful estate plan is crucial. Retirement is a time when many families choose to review their plans with their attorney. A good estate plan can minimize taxes and simplify administration to ensure that children receive the maximum value from their inheritance, charities receive the assets from which they can benefit the most, and the government gets only the tax required by law.
After completing your retirement planning, it is a good idea to return to the question of your goals for your money. After all, you earned, saved, and prudently invested for a reason. After recording his debut album, Alan Tripp is now writing his fourth book—a mystery novel. What will you do? A goal of financial planning might be to make money a secondary concern to living a full and engaged life.
Retirement Checklist for Millennials and Gen-Xers
Retirement planning for early adulthood through middle age
Save in both tax-deferred and Roth retirement accounts
Save today so you can spend tomorrow
Invest in yourself as well as in the markets
Ask yourself, "What does 'meaningful work' mean to me?"
Retirement planning for those in the second half of their careers
Engage in regular retirement planning
Continue to save in both tax-deferred and Roth retirement accounts
Consider Roth conversions in low income years
Review IRA beneficiaries
Create an estate plan to provide for family members or others
More Information: SECURE Act
On December 20, 2019, the President signed into law a budget bill that contained the SECURE Act provisions. Please review the following highlights and contact us if you would like to discuss how the changes may impact your situation.
How does this affect me?
Required Minimum Distributions from IRAs: If you are currently taking required minimum distributions (RMDs) from your IRA, then nothing changes. You will continue to withdraw the required distribution per year based on your life expectancy set by the IRS. If you are NOT yet taking RMDs, the IRS has extended the beginning age of the required distributions to 72 (previously 70½).
Inherited IRA stretch provisions: If you are currently withdrawing from an inherited IRA based on your life expectancy (referred to as a "stretch" because of the longer timeframe for taking distributions), you may continue to do so. But for beneficiaries of decedents who die after December 31, 2019, the stretch is no longer available (exceptions for minors and disabled or chronically ill beneficiaries). Non-spouse beneficiaries of IRAs (including certain kinds of trusts for their benefit) must now withdraw the entire IRA over 10 years. In sum, the SECURE Act changes the length of time your non-spouse beneficiaries will be able to keep these accounts in the "tax-deferred" wrapper of an IRA.
Traditional/Roth IRA contributions: There are no longer age restrictions on traditional/Roth IRA contributions. The contribution limit for 2020 is $6,000 per person or $7,000 for individuals older than age 50.
What action do I need to take?
Estate Planning with IRAs: If you have named your grandchildren as beneficiaries of your IRA, or if you have a blended family, you may need to review your estate plan. Please call us and schedule an appointment to discuss the impact of the SECURE Act. If you have named trusts for your children as beneficiaries of your IRA, then the IRA assets will likely have to come out of the trust within 10 years of your death. Call us if you want to discuss the implications of that in more detail.
Required Minimum Distributions from IRAs: Punch monitors the IRAs that you have under management with us. We are aware when you turn age 72, as well as how much must be withdrawn from your IRA each year. If you self-manage IRAs, or have other advisers, you will need to be sure you take the required amount from those accounts each year to avoid an IRS penalty.
.
.
This material is for informational purposes only and is not and should not be construed as accounting, legal, or tax advice. Punch & Associates does not provide legal, accounting, or tax advice, and accordingly encourages clients and potential clients to consult professional advisers with respect to these matters.
  .

---
  .
  .
. 
Disclosures:
Punch & Associates is registered as an investment adviser with the U.S. Securities and Exchange Commission. Registration as an investment adviser does not imply a certain level of skill or training. The information disclosed is intended to provide potential options we understand may be available to you and should not be construed as accounting, legal, or tax advice. Whether any or all of these options could be available or benefit you can only be determined following the advice of a qualified attorney and your tax advisor. Punch & Associates is not a law firm or accounting firm, and none of our associates are practicing attorneys or tax professionals. As such, we advise you to seek qualified counsel before making any legal decision. The material shown is for informational purposes only. Certain information contained herein may constitute forward-looking statements. Forward-looking statements are subject to numerous assumptions, risks, and uncertainties, and actual results may differ materially from those anticipated in forward-looking statements. As a practical matter, it is not possible for any person or entity to accurately and consistently predict future market activities. Some information may have been provided by or compiled based on information provided by third party sources. Although Punch & Associates believes the sources are reliable, it has not independently verified any such information and makes no representations or warranties as to the accuracy, timeliness, or completeness of such information.